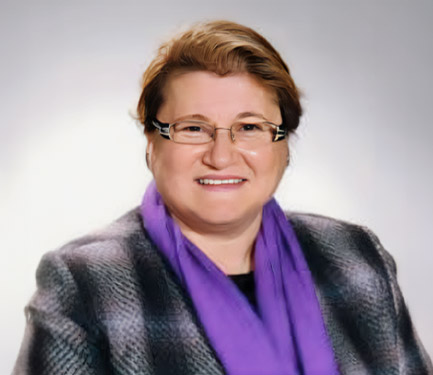 Prof.Dr.Çiğdem POLATOĞLU
Dear Students of Yildiz Technical University,
The fundamental duty of universities, in the simplest sense, is to provide quality education to their students in a healthy and prosperous environment. This task develops in the context of local and global dynamics and is sustained with different phenomena and concepts. Yildiz Technical University Dean of Students Office (DSO), like its counterparts in our country and around the world, was established to focus on students beginning from the first grade, to support them in undergraduate education, graduate education and after graduation.
DSO aims to solve the campus life problems of undergraduate and graduate students during their education at Yildiz Technical University and to provide peaceful, productive and successful university time of them by supporting whenever necessary. As well, services and communication in the areas of academic resources, accessibility, career, school rules and legal issues, financial and administrative support and assistance, health and counseling resources, international students, security, student community cohesion are provided.
The fundamental values in line with the targets defined in the vision and mission of Yildiz Technical University is Academic and scientific freedom, Commitment contemporary values, Respect for people, society and the environment, Encouraging participation, production and sharing, Entrepreneurship, innovation and creativity, Transparency and accountability, Solution oriented, Open to corporate communication, Social responsibility and loyalty to ethical values, To give importance to equality of opportunity and merit, Social usefulness, Human and art oriented, Continuous progress, Shareholder satisfaction, Fairness.
These values are also the core values of DSO. Our goal is primarily to focus on "EQUALITY, HONESTY, ETHICS, COOPERATION" among them.
All these values are the necessity of being a SUSTAINABLE and INCLUSIVE SOCIETY.
We want to expand the working areas of the DSO by forming TEAMS. In addition to psychological counseling and guidance support, with these teams, which we consider as a means of developing an effective, productive and successful learning environment; accommodation and first year experience, culture-arts and sports activities (student participation and inclusion) and self-assessment studies are planned.
Yildiz Technical University Dean of Students Office desires to contribute the formation of a collaborative, interconnected, high institutional affiliation of student community, who have intellectual knowledge and outlook on life and work for social and personal development in addition to academic studies.
Our motto is "The people of Yildiz produces together" to realize our goals and purposes with our values.
Prof. Dr. Çiğdem POLATOĞLU
Dean